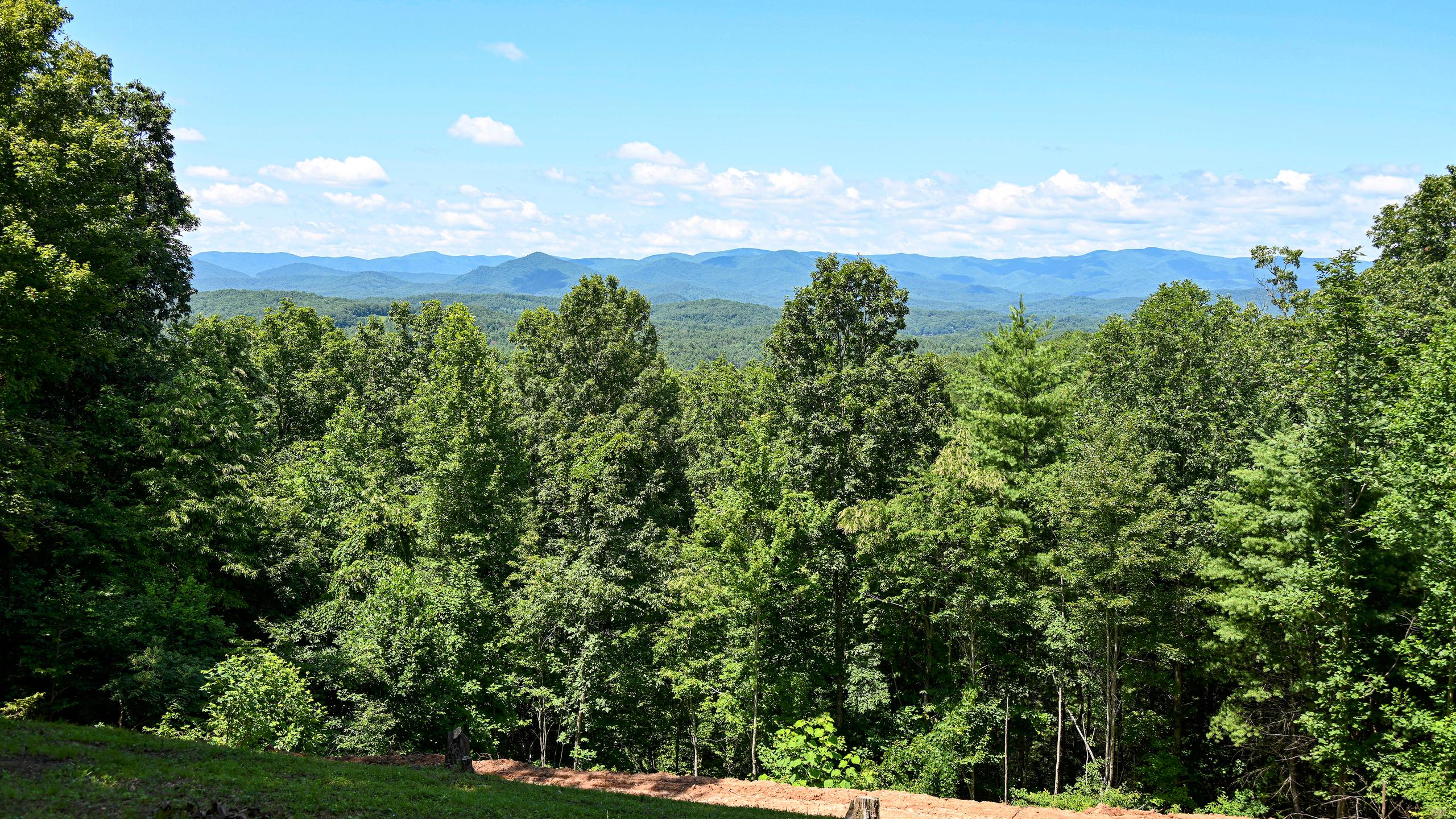 Welcome to Great Mountain Cabin Rentals
Great Mountain Cabin Rentals have excellent cabin rentals at reasonable rates.
Great Mountain Cabin Rentals is located in the far western corner of North Carolina. Our location is unique in that we are in the corner of 3 states, North Carolina, North Georgia, and Tennessee. Making Murphy your destination gives you a tremendous advantage, allowing you to take in a variety day trips to small towns and recreation areas. Murphy, North Carolina is situated between two white water rivers, the Nantahala and Ocoee offering a haven of outdoor recreation and adventure.
If you are looking to get away from the stress of everyday life, you couldn't have picked a better place. Great Mountain Cabin Rentals is very selective in the cabins that we represent so that we can offer you the best possible mountain getaway.
Great Mountain Cabin Rentals is available to provide you with a great cabin or help you plan your entire getaway. Whether it be a family vacation, girlfriend getaway or a romantic escape for you and the one you love, we can make it even better. Great Mountain Cabin Rentals offers a full service mountain getaway planning service that can book any recreation you are interested in, spa treatments, rafting and zip lining adventures, private fishing guides or a personal chef or restaurant reservations. We can even do the grocery shopping and have everything at your cabin waiting for you, so that your only responsibility is to have a great time.
Our Destinations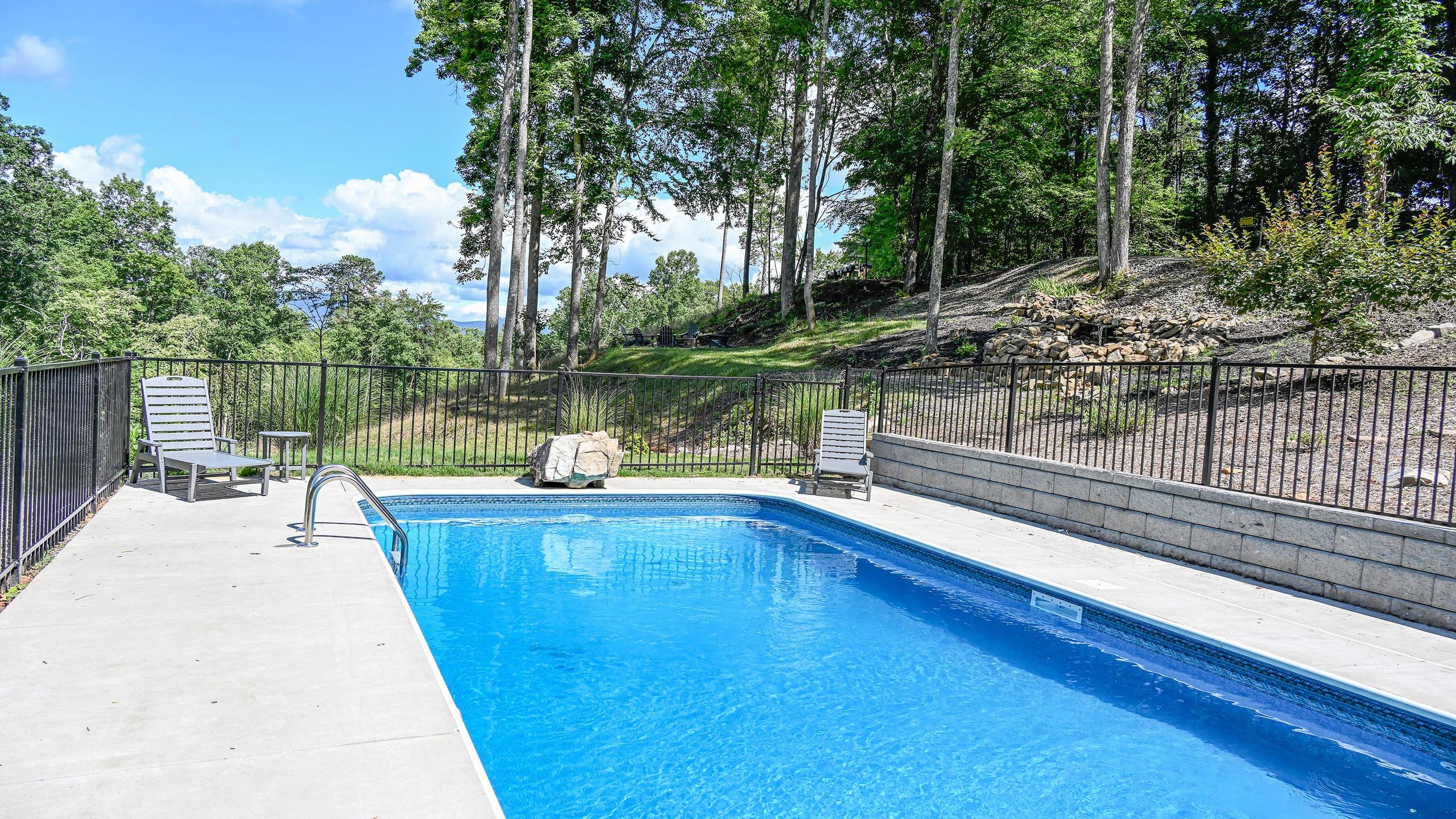 Barefoot in the Blue Ridge
Luxury Hot Tub & Private Pool Cabin
Sleeps 12 • 4 Bedrooms • 3 Baths
*New Rental* Barefoot in the Blue Ridge was designed with all the comforts of home, plus a lot more. Explore everything the property has to offer, indoors and outside. Each bedroom features expansive mountain views, blackout shades. This home has unique art and design, and lots of special amenities.
Great outdoor environment with a mountain view, private pool and hot tub, outdoor dining, a fire pit and waterfall.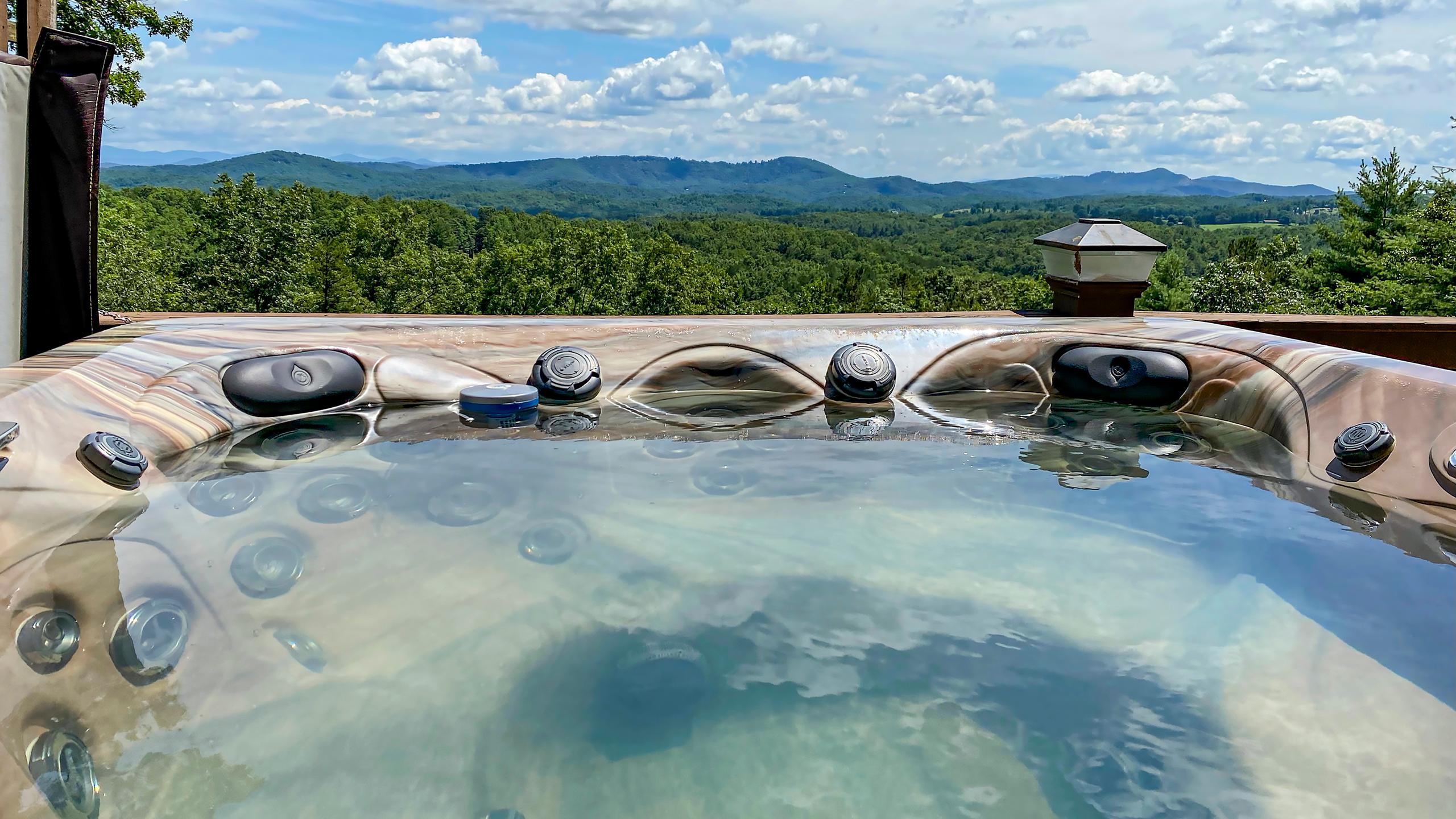 Rocky's Mountain High
Pet Friendly Cabin
Sleeps 6 • 3 Bedrooms • 3 Baths
*New Rental* Rocky's Mountain High Cabin allows you to enjoy mountain living at its finest by spending your evenings grilling on the back deck, taking advantage of the fire pit, or just relaxing at the gazebo or hot tub.
Large living room with a bathroom and bedroom on each level. Floor plan is perfect for entertaining and enjoying time with family and friends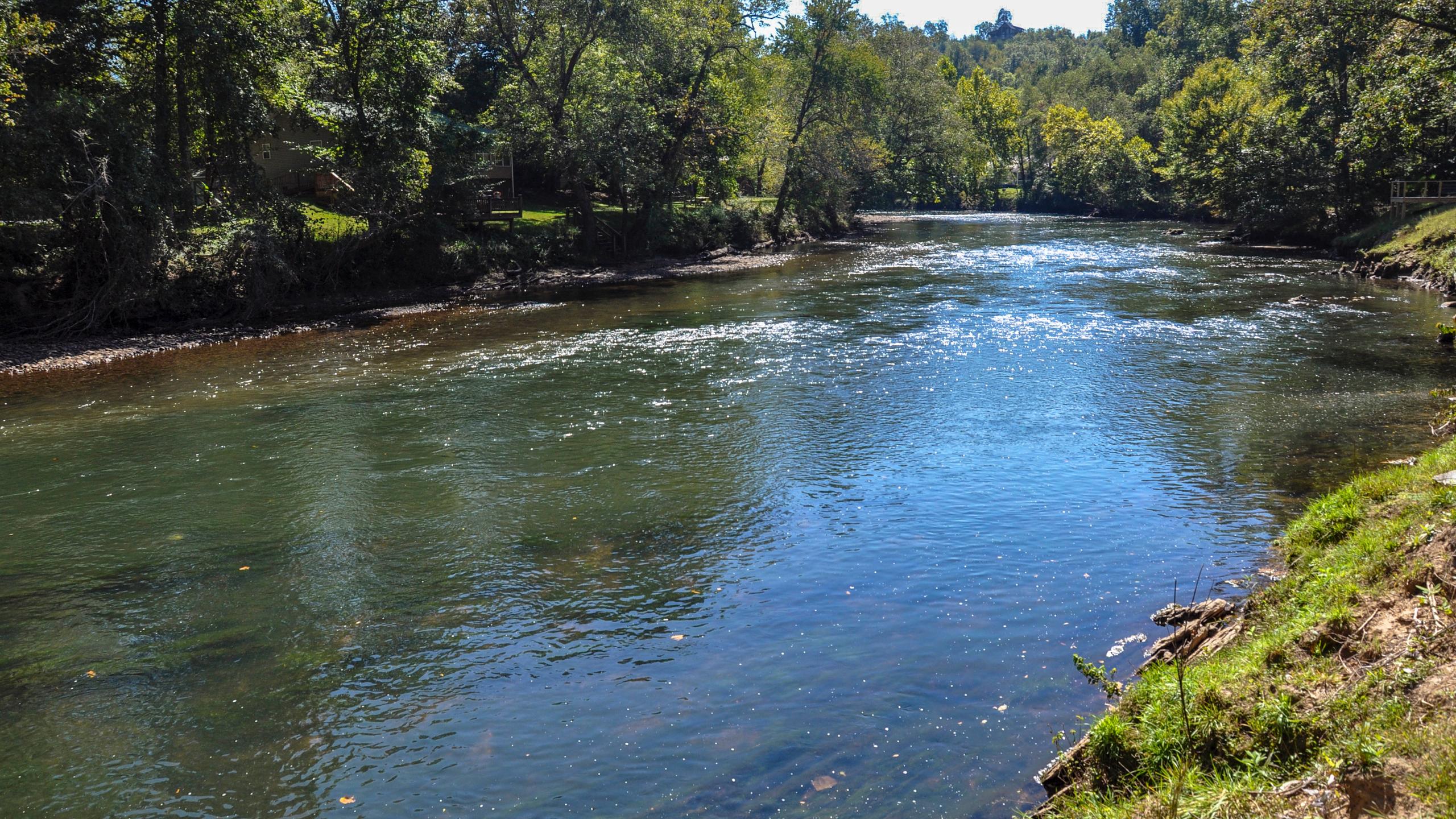 Running Waters
Luxury Riverfront Cabin
Sleeps 6 • 3 Bedrooms • 2 Baths
Running Waters sits above the beautiful Hiwassee River in the historic town of Murphy, North Carolina. This wonderful riverfront cabin offers you private escape with scenic views and direct access to the Hiwassee River, a special treat to any getaway.
Whether it's a romantic getaway, restful family vacation, or a holiday away from home, you'll be treated to comfort in our luxury riverfront 3 bedroom – 2 bathroom home.
Wild Wolf Lodge
Luxury Hot Tub Cabin
Sleeps 12 • 3 Bedroom • 3 Baths • No Pets
Huge cabin with main level king master suite, and private bath, 2 bedrooms upstairs, 1 with 2 twins, 1 with a king bed, twin beds, trundle twin bed and a private balcony, 2 additional king beds on Terrace Level. Terrace level also has a large recreation room with full size pool table, 2 dart boards, full size bar, brand new flat screen Smart TV, and an over sized battleship game.
Step outside to the large hot tub, fire pit area and even a tree-house for the little ones.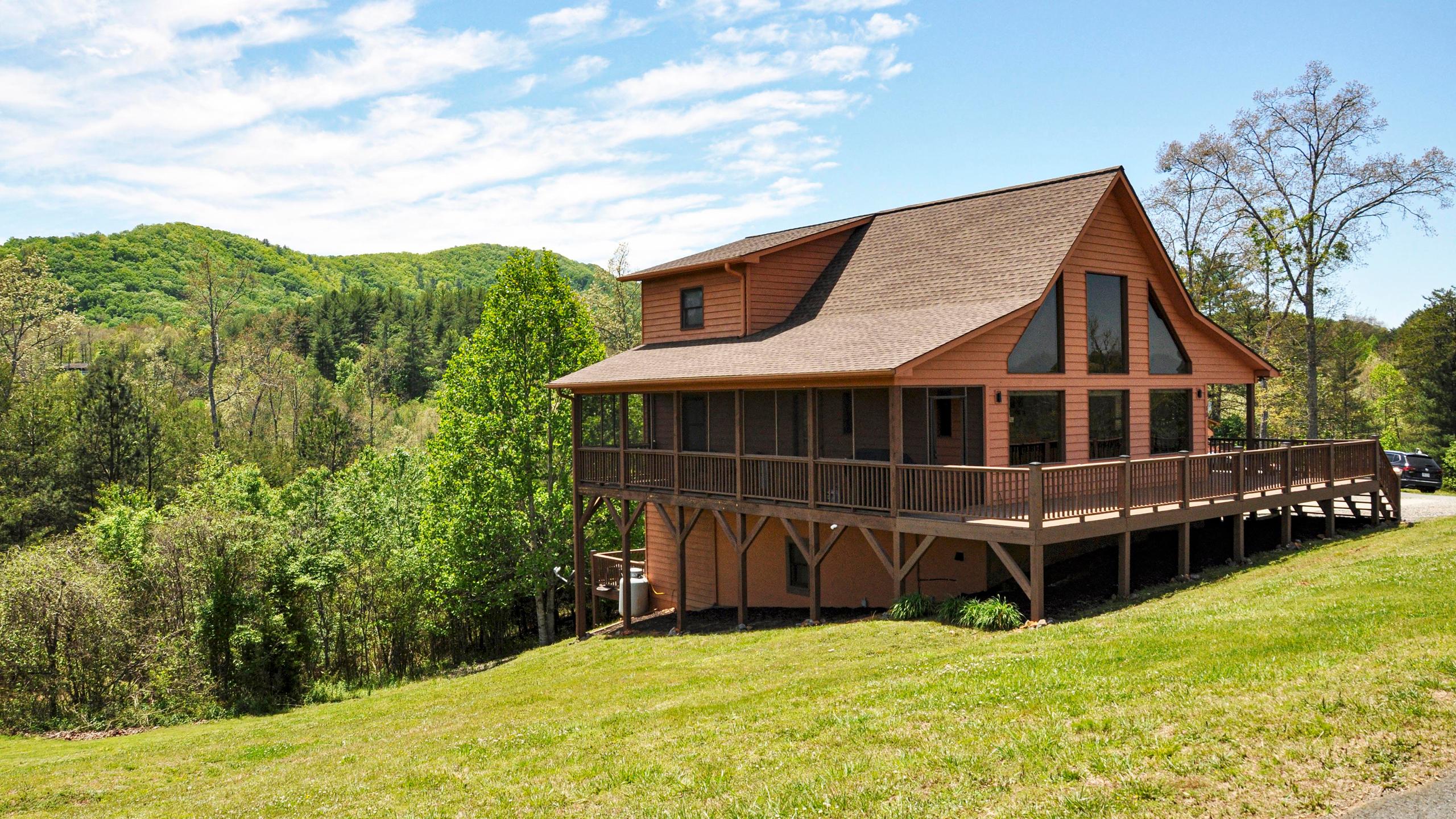 Bear's Den
Pet Friendly Cabin
Sleeps 12 • 3 Bedrooms • 3 Baths
Mountain View Cabin with Community Hiwassee River Access. This cabin is located only 15 minutes to town and the road is paved the entire way. Pet Friendly and WiFi access, Bear's Den is a beautiful cabin offering 3 bedrooms, one king in the loft and one queen on the main floor and the lower level has 2 sets of twin size bunk beds, a bonus room with a queen size bed on the lower level, a pull out sofa and 3 full bathrooms. Dog friendly offering a large amount of decking with a gate for your pup to run around and enjoy. A side screen in porch allows for great outdoor dining or that morning cup of coffee, the sunrises are amazing.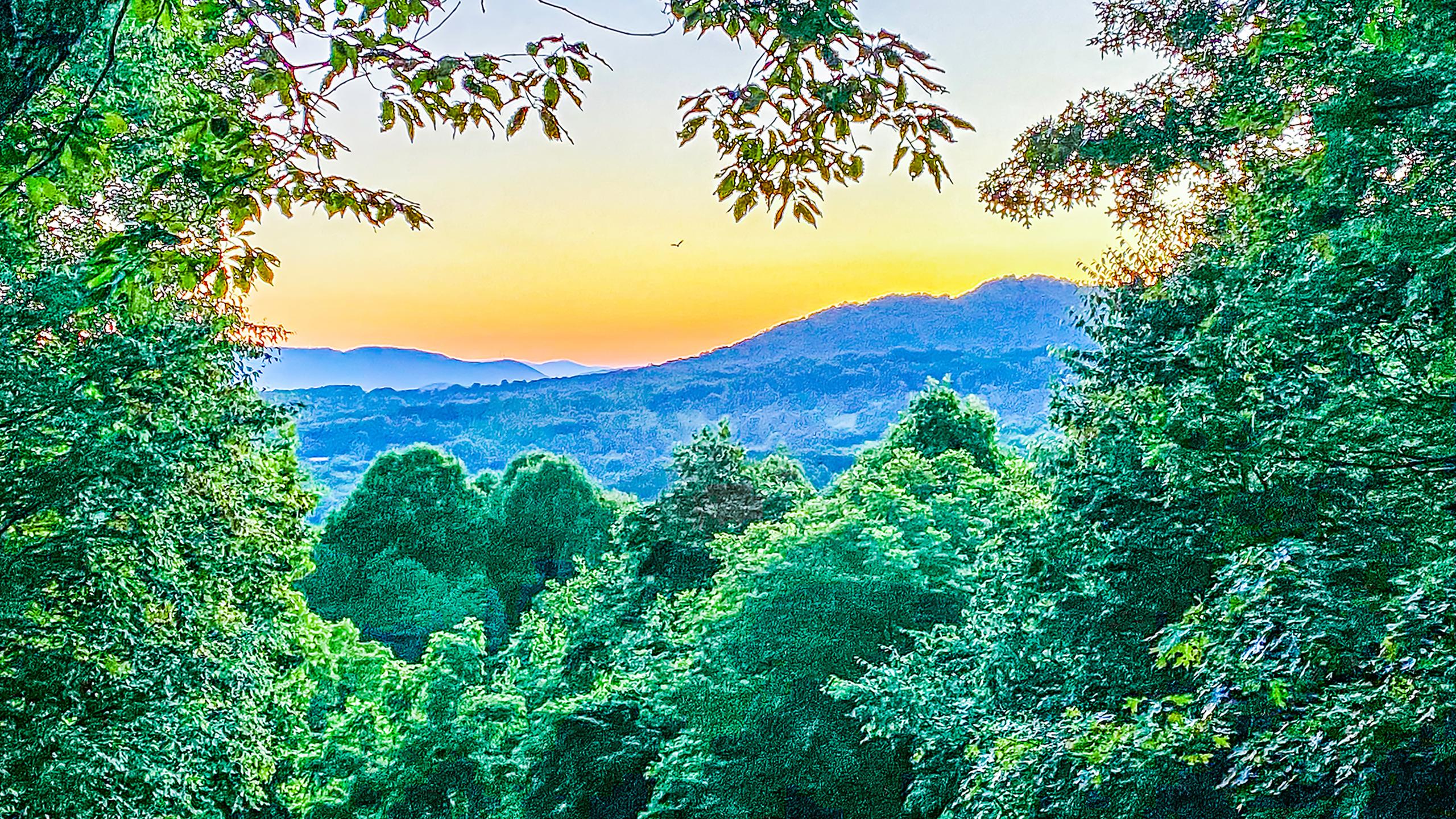 Sunset Ridge
Pet Friendly Great Mtn Getaway
Sleeps 8 • 3 Bedrooms • 3 Baths
Sunset Ridge offers a wide range of amenities and is the perfect getaway for any occasion. If you are looking for the perfect family retreat, you have found it. Sunset Ridge with Great Mountain Cabin Rentals is the perfect place to escape the big city with your family. With 3 bedrooms, a beautiful scenic porch, and a basement filled with a pong table, foosball table, and air hockey table, there's enjoyment for the whole family. Sunset Ridge has a fully stocked kitchen, indoor fireplace, a gas grill, outdoor seating, and a range of mountain views perfect for sitting by the fire pit and making s'mores with your family!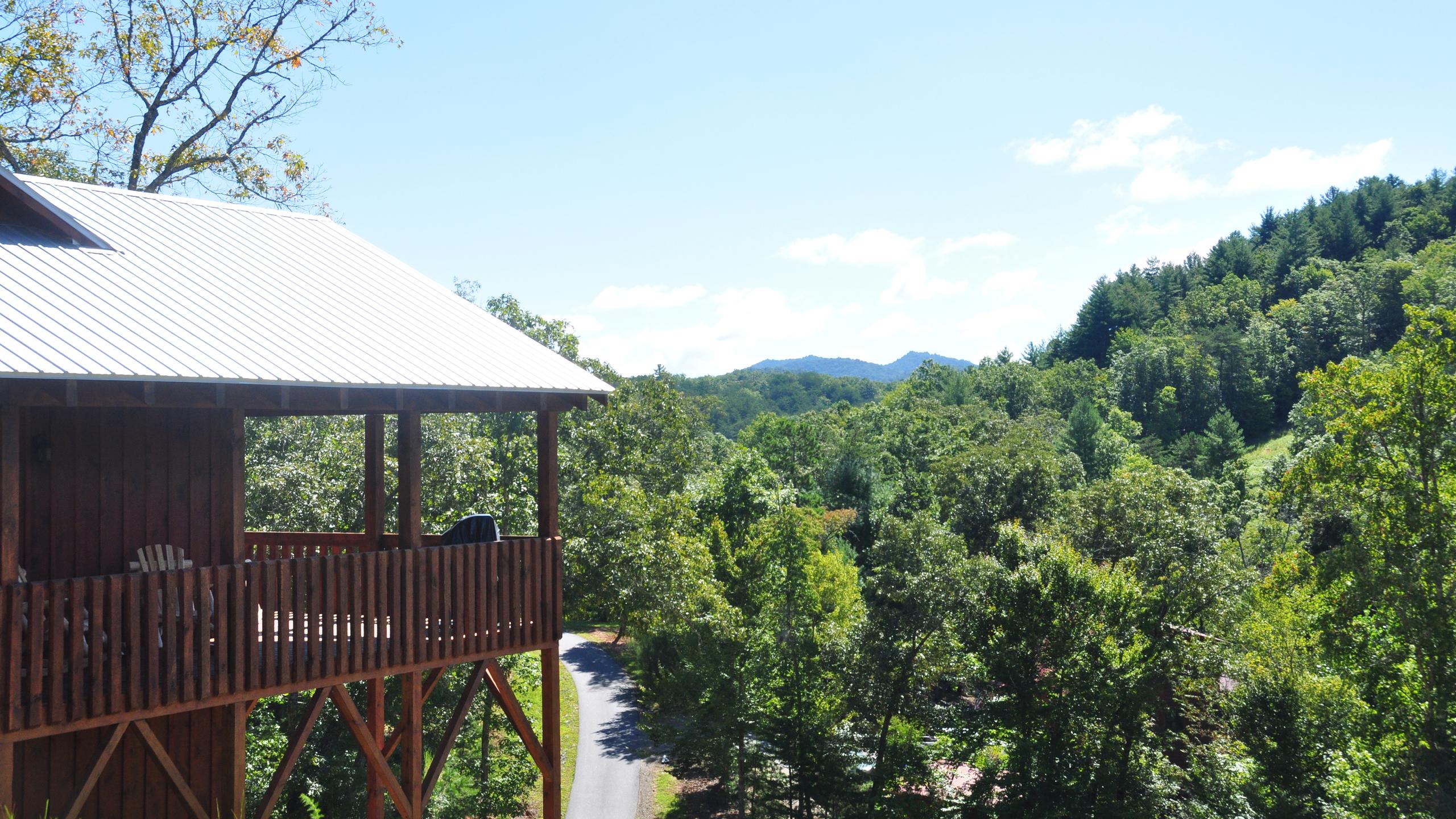 Fox Den
Pet Friendly Custom Built Cabin
Sleeps 6 • 2 Bedrooms • 2 Baths
This pet friendly cabin rental is located in Murphy NC. Fox Den is a recently built cabin with all the modern amenities, offering mountain views with covered and uncovered decks. This custom designed cabin has upscale furnishing and exceptional decor throughout.
Fox Den is all on one level makes it great for all ages. The cabin is located in a development with access to the Hiwassee River.
If you are looking to get away to the mountains in style, this is the cabin for you.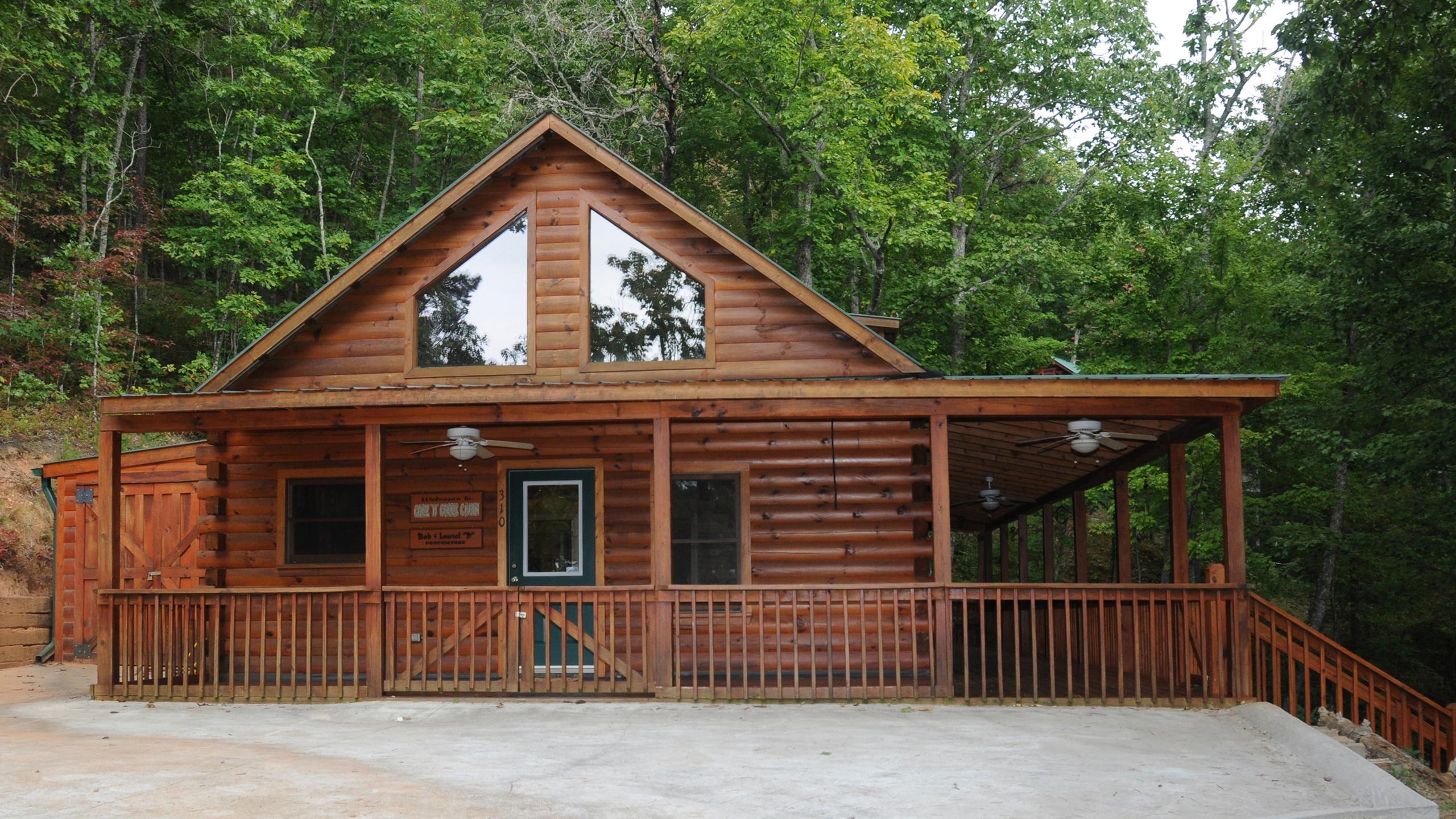 My Mountain
Pet Friendly Cabin near the Ocoee River
Sleeps 6 • 2 Bedrooms • 2.5 Baths
This sweet cabin is nicely decorated inside and has 2 fire pits to enjoy. Just .2 miles of pavement (not gravel) from Highway 64 and 5 miles from the Tennessee lines allowed quick access to the Ocoee Recreation Area for a great deal of adventure fun.
Pet owners will love the wrap around porch with gates so your pup can enjoy the cabin as much as you do. Perfect family set up with 2 bedroom and a pull out couch.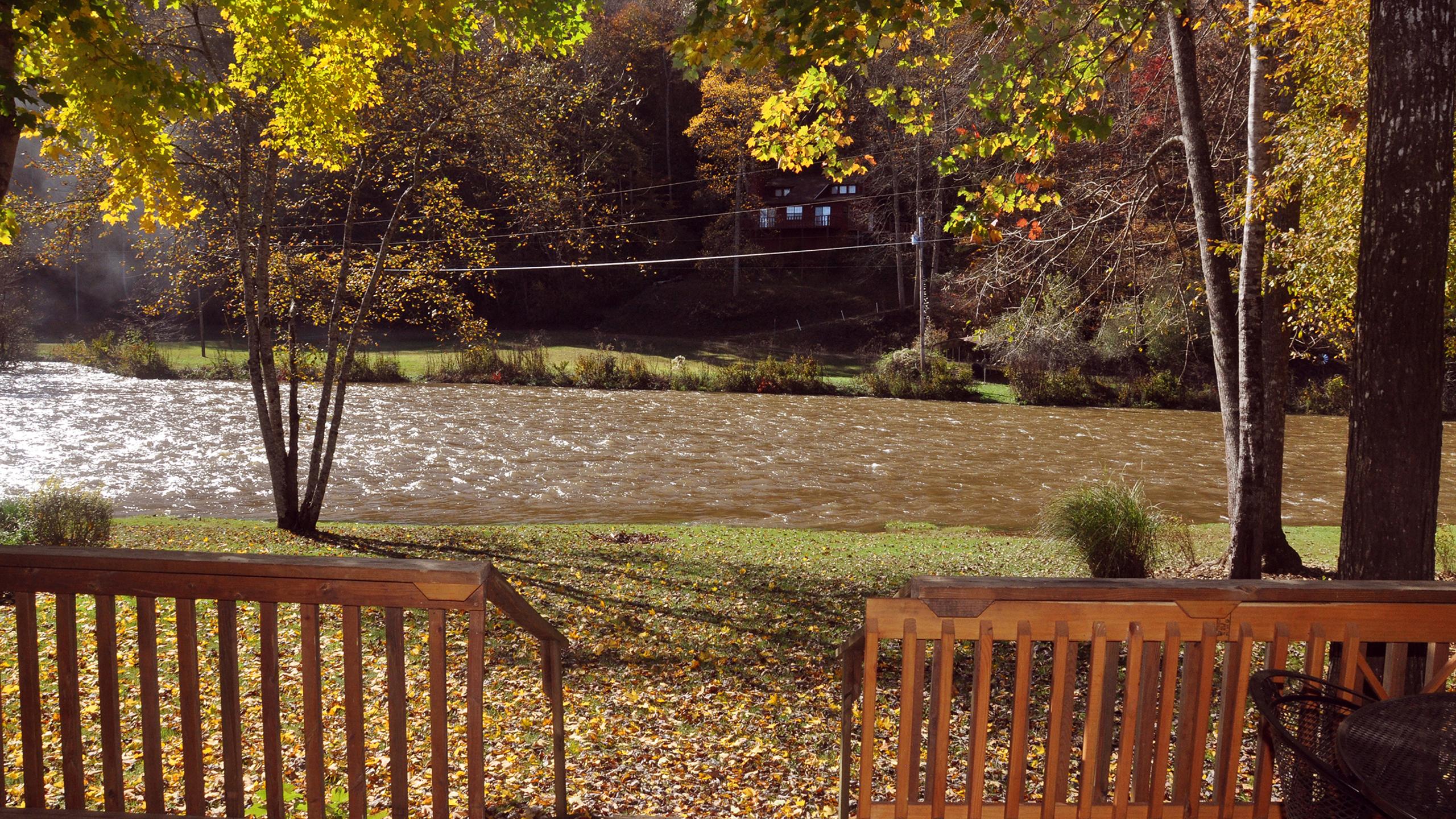 Riverside Retreat
On the Nottely River
Sleeps 4 • 2 Bedrooms • 2 Baths
The ultimate retreat for your mountain get-away! Perfect for the family or a romantic get-away. This comfortably furnished, Non-Smoking, two bedroom, two full bathroom, cabin home is nestled on the banks of the widest portion of the Nottely River. Rumor has it, that the fishing has been great this year. Enjoy spending your morning on the large river front deck as you watch the water go by. The yard is a great place for kids to run around. The winter months you will enjoy the wood burning fireplace.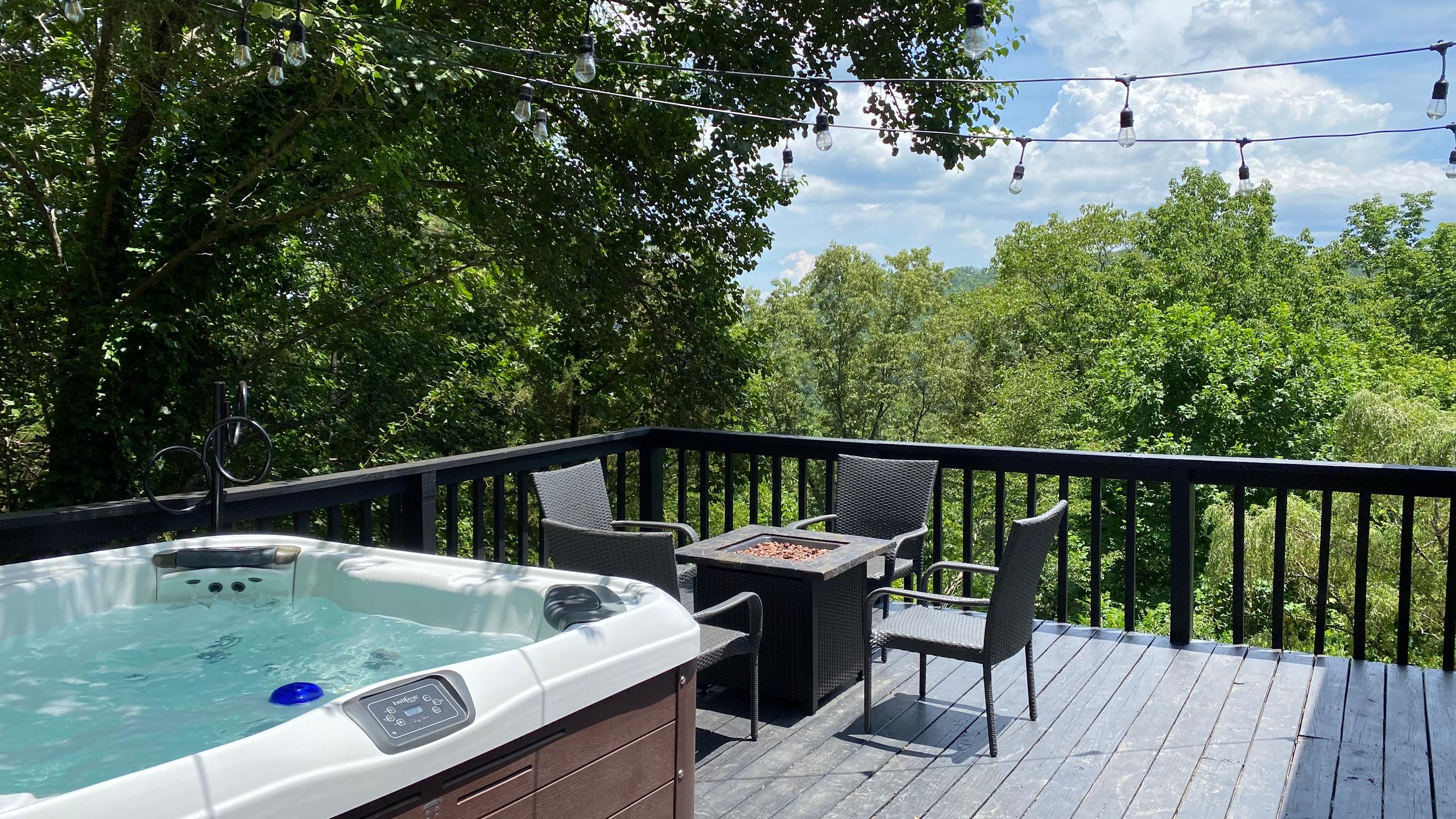 Cozy Bear
Pet Friendly Cabin
Sleeps 4 • 2 Bedrooms • 2 Baths
Sit back and watch your cares float away on the hammock in the large screened in porch; rock till your hearts content in the rocking chairs or sit by the brand new fire pit on the spacious deck. This cabin is within a few minutes to town. This 2 bedroom, 2 bathroom cabin sleepy 4 comfortably with a queen size bed and private bathroom connected to each bedroom. Brand new large screen smart tv's (living room and bedrooms) will allow you to stream your favorite movies or watch the game.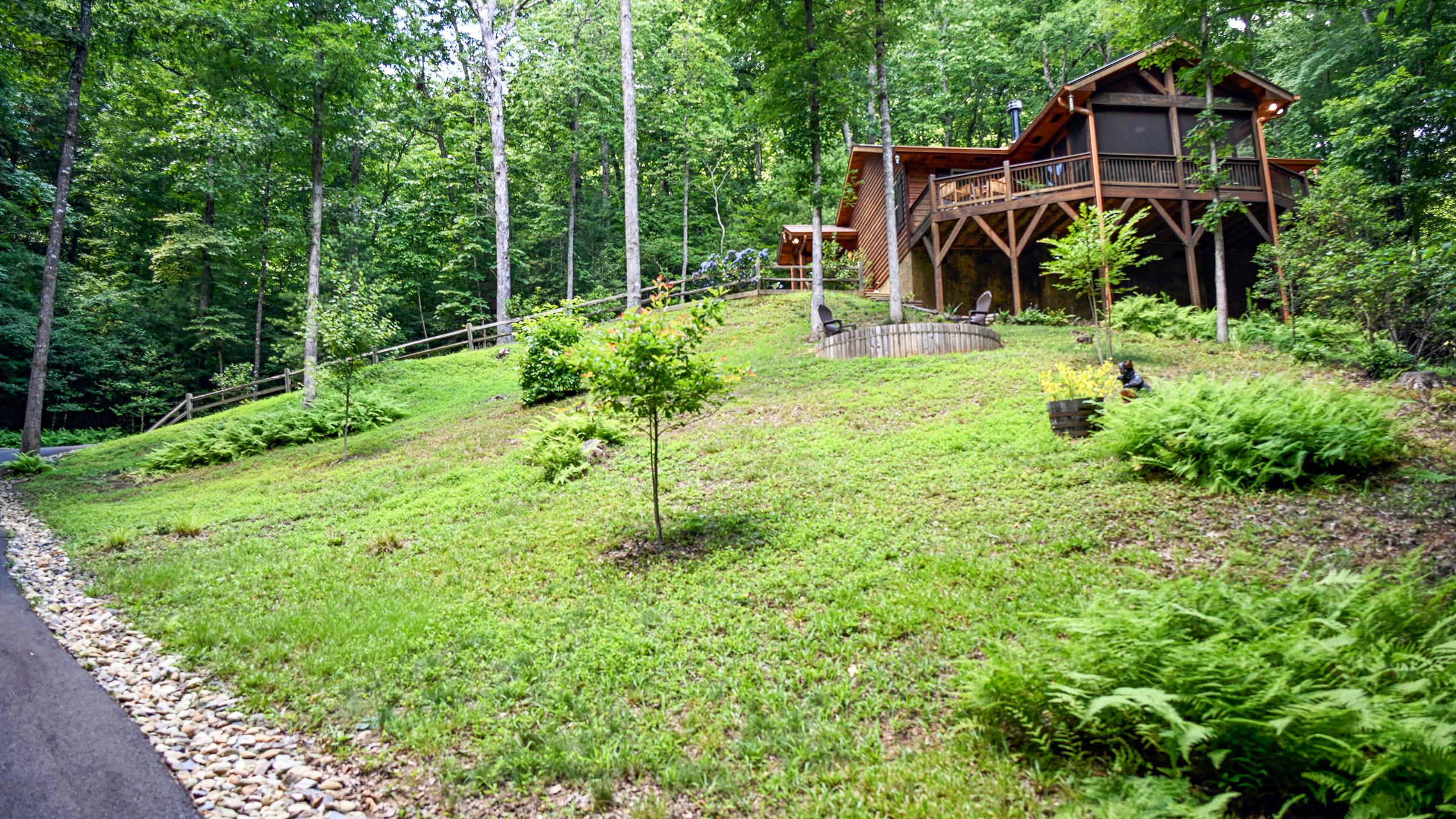 Treehouse
In-Town Cabin with a Pond
Sleeps 4 • 2 Bedrooms • 2 Baths
*New Rental* The Treehouse is ideal for friends, small families, or a romantic getaway offering privacy and solitude it's just minutes from all that awaits you in downtown Murphy. Beautifully decorated this cabin has everything you need for the perfect vacation. Comfy sofas with power reclining seats, wood burning fireplace and flat screen television for your entertainment. A king and queen bedroom and 2 separate baths. There is also a screened in porch with a gas fire pit, decks and wood fire pit in the yard.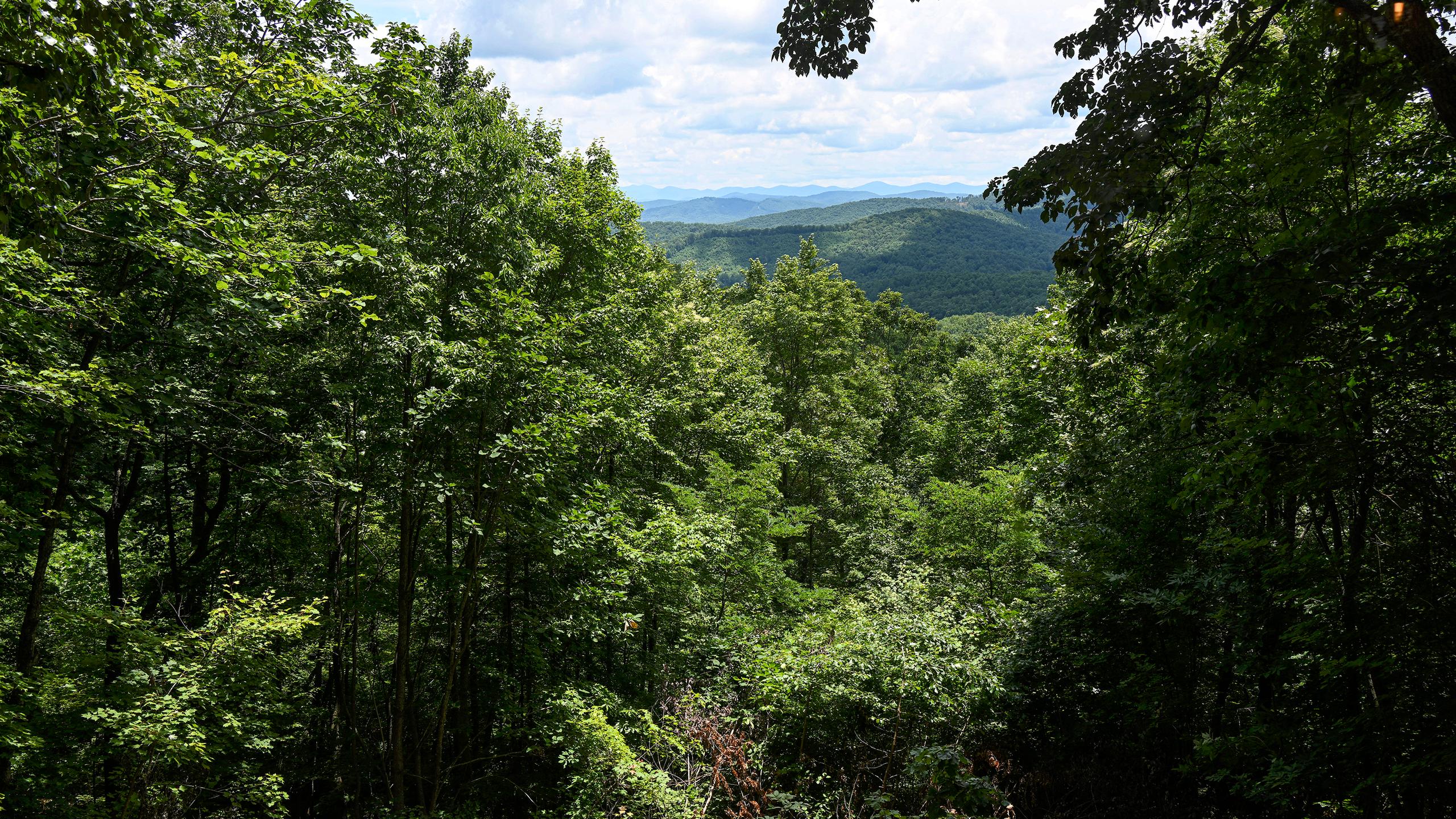 Blue Moon
Pet Friendly Cottage
Sleeps 4 • 2 Bedrooms • 1 Bath
*New Rental* When you open the front door you will immediately be blown away by our "million dollar" view. Enjoy mountain life at the Blue Moon Cottage. Our place is small yet cozy, with everything you need to escape from the stress of everyday life.
Feeling hot or cold? Take a bath in the outdoor shower that features both hot and cold water! Tired? Take a nap in our hammock! Hungry? Cook meals on our BBQ grill!
Lazy Bear
Pet Friendly Cabin
Sleeps 6 • 3 Bedrooms • 2 Baths
*New Rental* It would be a delight to spend a weekend or longer at this incredible little mountain cabin in Murphy, NC. Located in a quaint neighborhood close to the highway you can be to anywhere you want in just minutes.
Whitewater rafting or zip-lining on the Ocoee River or spend a day in Downtown Blue Ridge shopping and eating at all the great restaurants within 20 minutes.
Our Mountains
Great Mountain Cabin Rentals is strategically located in the corner where North Carolina, North Georgia and Eastern Tennessee join together, providing the perfect location for a great mountain getaway. The Tri-State area of Western North Carolina, North Georgia & Eastern Tennessee is a haven of mountains, valleys, rivers and lakes, offering outdoor adventure to all ages. Great Mountain Cabins is an ideal place to choose for your mountain getaway because of our location.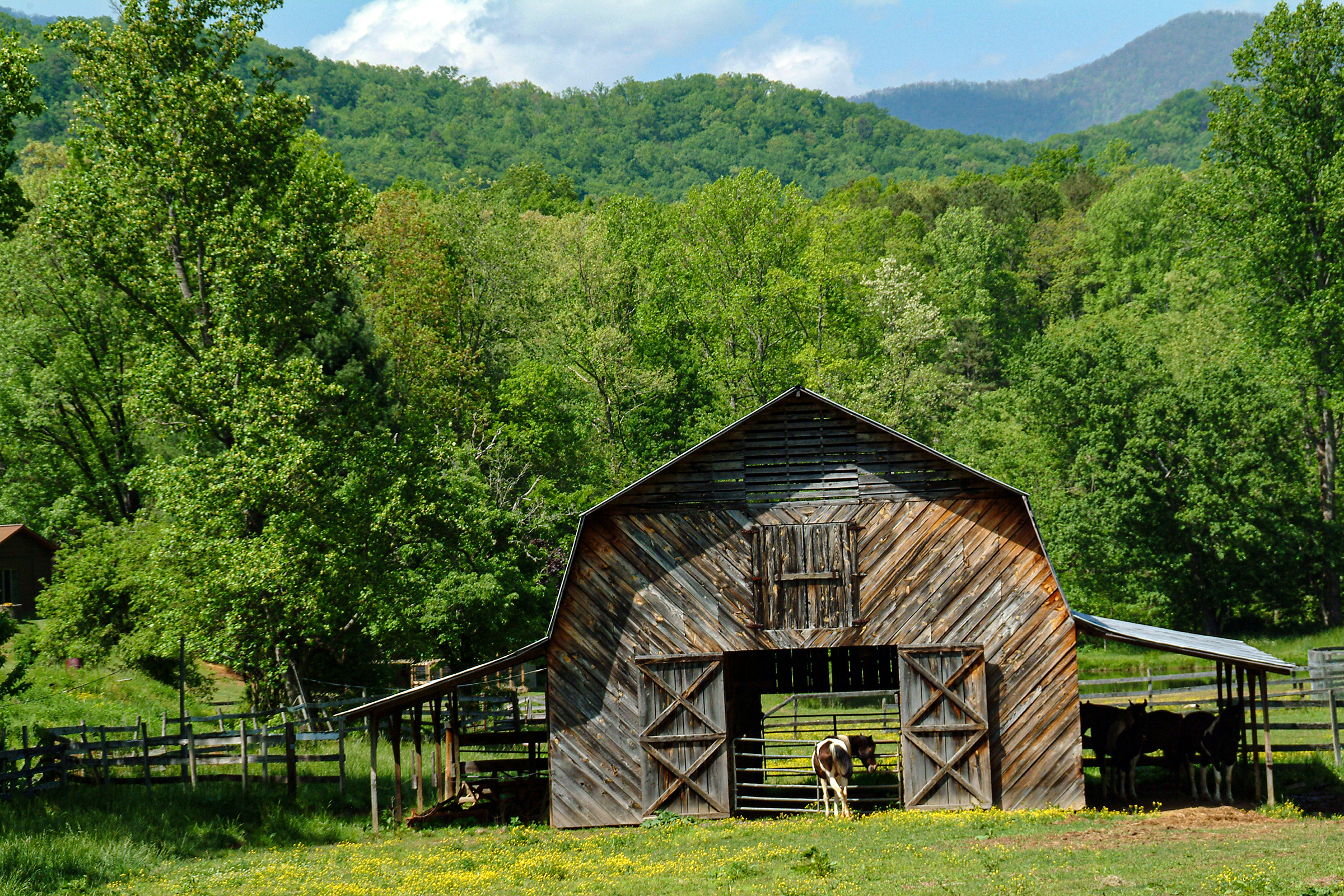 Property Management
Whether you purchased your mountain home as an occasional getaway, an investment or the destination of your future retirement, we realize the importance that it be respected as your home first and foremost. It is our objective to provide you with both quality property management as well as a rental program to help offset some of the expense of owning a 2nd home.